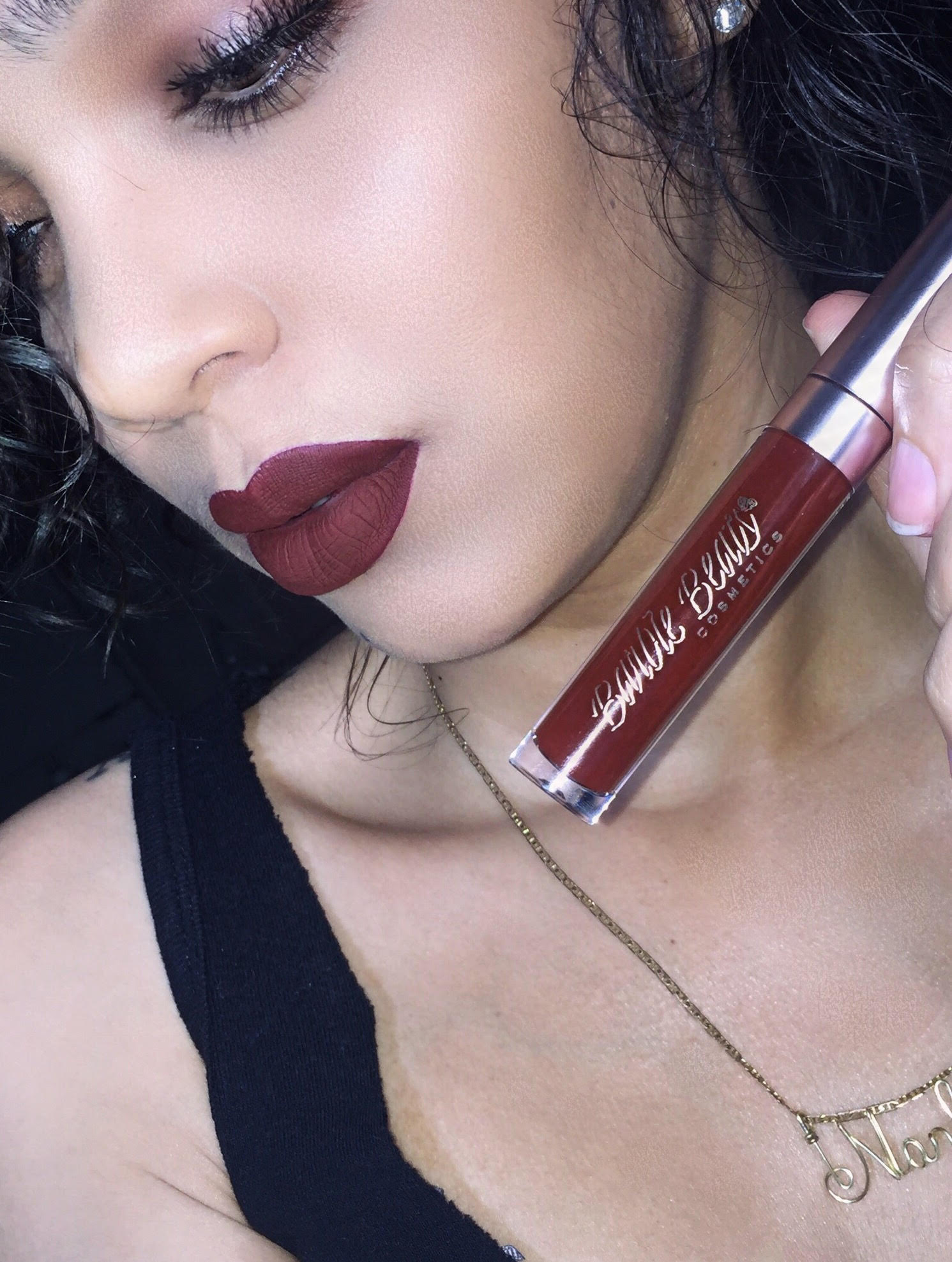 Bahia
Bahia (bah-ee-uh): is a dark shade that is perfect for fall, winter or anytime you want to make a statement. The finish is deep and enigmatic.. so take a walk on the dark side and dance the night away.
The formula contains Coconut oil which is rich in natural moisturizers and anti-oxidants, providing comfort and nutrition to lips, making them smoother, younger, and healthier. It's paraben-free with a natural fragrance of vanilla and vitamin E infused to make lips feel soft, moisturized and comfortable.
*Tip: Exfoliate lips with Sugar Lip Scrub before applying liquid matte lipstick for better application. Matte lipstick easily settles into any rough patches. Dry, dead skin is often what makes your lipstick look rough and uneven. So you want to start with smooth surface.
*Note: Oily foods will act as a removing agent which will remove some of your lipstick.
•Coconut Oil: rich in natural moisturizers and anti-oxidants. This oil makes the lip's delicate skin smoother, softer, younger, and healthier.
•Vitamin E: an antioxidant and a natural conditioner, even possessing some protective properties like those of a mild sunscreen.
Cruelty free and Vegan product.